Planning a garden takes a lot of time and effort, especially if you're really trying to improve the design of your home's landscape. Being able to picture the way various plants will work together is extremely difficult if you're not experienced with it. Luckily, there are a few tools available that can help make it a bit easier. Check out the tools listed below if you want a little help planning your garden. But if you really want to improve your yard, make sure to hire a professional in landscape design in Suwanee, GA.
Garden Planner Online
This tool will give you an aerial view of your garden as you pick out virtual versions of the different plants you would like to use. You can add bricks, trees, grass, flowers, and other landscaping elements to create your perfect yard.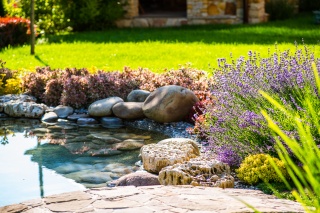 The graphics are very simple, but it will give you a general idea of how to lay out your yard. And when you're done designing, you can print out a list of the plants you've chosen so that you can find the right ones at the garden center or nursery.
GrowVeg.com
If you're looking to plant a vegetable garden to bring fresh produce to your table, then GrowVeg.com is the perfect tool for you. It allows you to plan your garden with a grid that breaks your yard down into inches and feet. The detailed graphics even give you an idea of what your garden will look like in full bloom, so you can make it both beautiful and healthy!
Garden Puzzle
Unlike most other garden planners, this one doesn't offer you an aerial view. After all, how often are you going to be looking at your backyard from an airplane? Instead, it allows you to look head-on at your planned garden, enabling you to get a clear idea of how different flowers and plants will work together in your landscape design.
Planning a beautiful landscape is not something everyone can do, even with these kinds of tools. While the tools listed above may work for homeowners looking to add a small garden to their yard, if you really want to overhaul your landscape, find a professional to complete your garden design in Suwanee.