If you're in the process of finishing your yard, you've probably spent a lot of time thinking about all the foliage that you want to include. Although many people start with these items, few people realize that the hardscape features (pathways, walls, decks, fire pits) you choose dramatically change the way your yard looks. Placing a water feature, fire pit, or deck in the right corner of your yard can add to the comfort and enjoyment of your home. Since these features are so important, you might want to consider hiring professional landscapers that handle hardscape design in Johns Creek to build and install these items for you. This article will explain some of the benefits of using professionals to help design the hardscape features you want in your yard.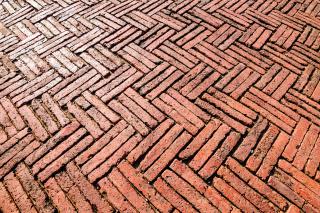 Experts Produce Quality Results
Most people that try to install hardscape features in their yard by themselves aren't happy with the results. Whether you're thinking about adding a deck, a pool, or a lighting system, you want to ensure that the job is done right and that things are installed and built properly. By hiring hardscape design experts in the Johns Creek area, you can ensure that your project is handled by experts who have the experience necessary to design and install your dream project correctly the first time.
Design Ideas
When you hire professionals, they can evaluate ideas you already have or help you come up with amazing features for your yard that you didn't even know you wanted. Patio and hardscape experts have experience installing countless pools, walkways, decks, patios, and gazebos, and they can honestly help evaluate what will work best in your space.  If you're set on a specific feature, experts can help you decide whether your idea will work well in your yard and help you find alternatives if there is an unforeseen problem. It's wise to think about all your end goals when talking to a hardscape designer. Don't just think about what you want it to look like, but describe how you want it to function as well. What is most important to you: design or ease of upkeep? Functionality or beauty? Cover all these questions with your designer.
Staying in Budget
One of the most frustrating things about trying to redesign your yard is that many of the popular projects or features right now can be very expensive. Hardscape projects often become even more expensive when you try to do it yourself since getting the result you want may require some trial and error. When you hire experts, you can sit down with them and discuss what you're trying to achieve and how much money you have available for your remodel project. The professionals you decide to work with can then offer suggestions and solutions to help you stay within budget and achieve great results.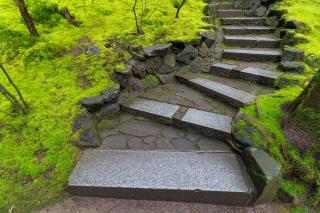 Help with Wiring and Lighting
Once you're done with your project, you'll want to make sure that you can use your new space at night. Wiring and electrical work is often the most frustrating part of yard projects for many people who try to install new features themselves, and electrical projects can be dangerous when they aren't done safely. Professionals with hardscape experience can also help with all of your outdoor lighting and electrical needs.
Understanding Your Climate
Now that you've decided to redo your backyard, it's important to understand that not every plant may thrive in your climate, and some hardscape features, like a pool, may take more special care in certain climates. Experts in your area can help you understand what plants and trees will thrive in the climate you live in. If adjustments to your original plan need to be made, these professionals can also help you find alternative plants that may still give a similar look or feel to your yard.