Whether you plan on selling your home or happily living in it for many years to come, your yard matters. A well-designed yard increases curbside appeal, makes your space more pleasant and comfortable, and increases the value of your home. The projects you undertake when it comes to your yard are only limited by your imagination and your budget, and there are many different options when it comes to plants, paths, stairs, water features, and stone landscaping in Cumming.
While some landscaping projects are fun and simple enough to tackle as DIY projects, there are other circumstances where landscaping is better left to the professionals. The experience, resources, and expertise that come from many years in the business give a distinct advantage to professionally-managed landscaping in Cumming, GA. If you're considering making a change to your home's exterior, read on for 5 major benefits of hiring out your landscaping services.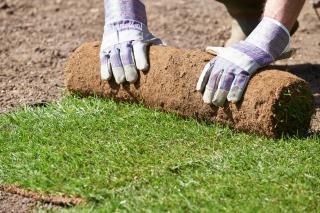 Time
One of the most obvious benefits of hiring professional landscapers is all the time you will save. Digging out your old yard, designing your updated space, purchasing all the necessary materials, and installing everything that you will need is extremely time-consuming. Most people simply don't have the time to undertake that kind of project on top of all their regular responsibilities. Additionally, if you are not experienced with landscaping projects, they take even more time to learn, and that kind of time commitment just isn't reasonable for the majority of people. To save time, stress, and headaches, hiring professional services is the obvious solution.
Resources
In addition to the time-saving benefits, professional landscapers have access to more resources than the layperson. Vehicles to transport the materials, deals for buying plants and materials in large quantities, and access to other important resources not only save you time and money, they make projects run more smoothly and achieve results with less effort.
Expertise
While convenience is important, and it is a great reason to hire out your landscaping projects, results are the other important reason to get a professional involved in your project. For the best results and the most beautiful yards, experienced professionals will be an invaluable lifeline. Not only will professionals be able to take a look at your space and make informed suggestions, they will also be able to make the necessary, small changes throughout the process that will have a huge impact on the final results. Years of training and hands-on experience will help elevate your yard from decent-looking to absolutely stunning.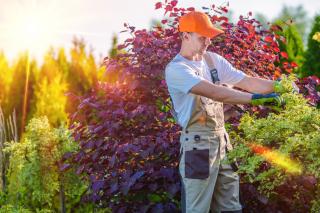 The Right Plants and Maintenance
Depending on how much maintenance you are prepared to handle once your landscaping projects are complete, your landscapers can help you decide which kinds of plants to choose, which features you will be able to reasonably handle, and what kinds of steps will be necessary to keep your yard looking wonderful. Certain plants require more attention and certain features require more maintenance, so be sure to talk those things through during the planning stages.
Budget and Planning
Another great benefit of professional landscaping services is the help you get with staying within your desired budget. When you quote a number, trained professionals will do everything in their power to help you stay there, making recommendations for ways you can save your hard-earned money.