Landscape design is a process that is made up of many interconnecting principles. It is important to know the basics of these so that you can become a better landscape designer. Much of it boils down to developing a functional yet aesthetically pleasing outdoor living space. Landscape designers and contractors in Suwanee, GA, are masters of these principles, which is what allows them to complete their work at such a high standard.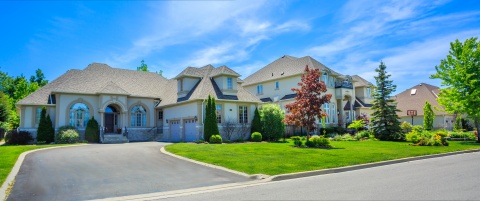 Unity
The first and most important principle is unity, as that's what brings everything together and creates a sense of oneness. It's the thing that first grabs and later holds the attention of your guests. Unity brings order and an organizational structure to an otherwise intricate and muddled landscape. Landscape design is a service that can help to achieve unity in your landscape and bring some of your ideas to reality.
Lines
The second principle is lines. Lines function as a powerful element that can help provide definition to rooms and enable people to develop deeper connections with your landscape. Bold lines and curves embody powerful aesthetics and add a far more polished touch. Landscape contractors in Suwanee are experienced and versatile with the use of lines in all their landscape design projects and can help you to invoke some of their most positive contributions.
Form
Form in landscape design dictates the exact specification of the plants used in landscape design. It determines their specific shapes, sizes, and arrangements. Form in plant materials can be broken down into horizontal/spreading, rounded, vase-shaped, weeping, and pyramidal forms. It is important to form elements sparingly and develop them with consistency to form unity. Landscape designers are true masters of form and possess a great eye for these kinds of details.
Texture
Texture can be perceived differently, depending on where each person is standing. Closer textures come from intricate details such as the size of the leaves, colors and shading, and the size of the individual twigs. From further away, however, the texture develops more prominently from effects such as light and shadow.
Color
When provoking emotion, color is the most powerful tool for any designer. Colors can convey a wide variety of moods and feelings. You can use color to communicate the feelings you want in your landscape design project. It will likely be done to a powerful effect if executed well.
Balance
Symmetry is important in your landscape design projects. Balance between the left and right sides leads to a calm and stable feeling in any landscape. Humans are drawn to balance because it evokes these kinds of emotions. Informal balance can be used to engender curiosity, especially if you're looking to draw attention to some details more than others.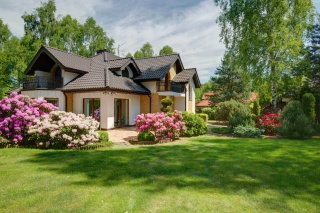 These are the most important principles that every landscape designer should master. The experts in landscaping in Suwanee have thorough expertise in all of these principles and have studied them extensively. With their appreciation of excellent landscape design and striving for perfection, you can realize some of your greatest ideas with an even greater set of fundamentals to support them.