Your outdoor patio is your chance to be truly creative. Unbound by the rules that control how you design indoor rooms, your patio can essentially become whatever you make of it. Transform a simple patio into a fun outdoor party spot, build a beautiful outdoor kitchen, or even make it a relaxing private retreat. The choices are yours, and the opportunities are endless. So which patio design should you bring to your home? Take inspiration from the following ideas. These are some of the best recommendations from real patio installation teams.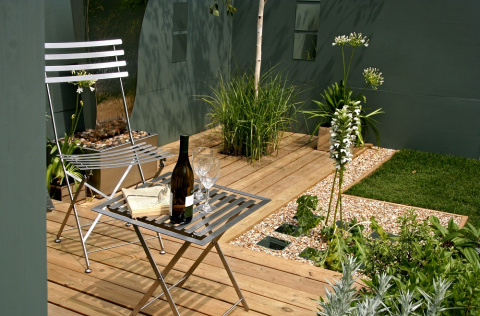 The Cozy Patio
A small patio is by no means limited. It's only as limited as your imagination! There are many ways to maximize space. Build banquette seating–like a built-in booth–instead of centering a large outdoor table on the patio. Hang plants and build a vertical garden instead of wasting precious space with oversized potted plants. Finally, don't enclose the patio but let it breathe. The more open space and the larger the views of your backyard, the larger the patio will feel. Also, a paver patio laid out in a patterned design will make the floor feel much larger than it is. It's a fun way to trick the eye.
The Outdoor Studio Apartment
Studio apartments are essentially a single open space that acts as a kitchen, living room, dining room, and bedroom all at once. You can do the same with your patio. Design separate seating areas using patio pavers to distinguish different locales along the patio–permanently building in the effect that area rugs have in open indoor floorplans. Install a kitchenette along one wall for grilling and serving, then make sure you have a dining table, too. Some pieces, like outdoor daybeds, can be used to create a bedroom effect and living room seating.
The Relaxing Patio
Make your patio your favorite place to relax after work, on weekends, and on holidays. Design a patio with a cozy fireplace, comfortable outdoor seating, colorful plants, and patio pavers in a muted, calming color like blue-gray. Curtain the edge of your patio and hang plants and wind chimes for an even more relaxing effect. This can be a place to host small, intimate gatherings, and it can even be used as an outdoor yoga or mediation studio. You can even set a craft table against one wall so you can enjoy your favorite hobbies on your patio.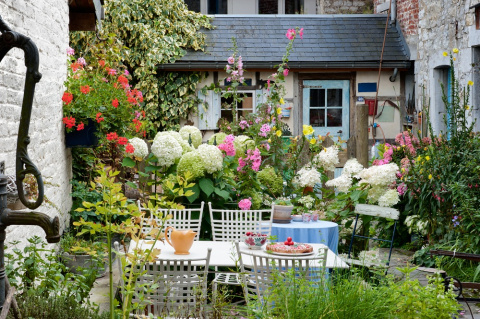 The False Porch
A porch is usually a covered area with a finished floor and is attached to the exterior walls of a home. But you can turn an extended patio into a false porch with a ceiling. Build a wooden pergola with vines, hang a large cover or drapery, and feel the difference. Your backyard will feel enormous. You'll have enough space for various outdoor activities. If you have a backyard pool, you can use a false porch as a pool cabana, with lounge chairs and a covered bar. You'll feel like you have your own paradise right in your backyard.
The best way to transform your patio is to work with professional landscapers and hardscapers. At Stoeckig Landscape Group, we specialize in custom patios, landscape designs, and more. If you want to enjoy the amenities of a fine patio hardscape in Johns Creek, call us today at 770-831-1790.