Many Dacula homeowners struggle with soil erosion due to many areas of sloped land throughout the city, making it challenging to maintain the upkeep of your lawn and garden. That is why installing a retaining wall should be one of your top priorities.
Stoeckig Landscape Group is a full-service landscape company that provides various services to Dacula, Georgia, and its surrounding communities. We can help reshape your front yard and backyard with expert craftsmanship. Our contractors take a customer-first approach to our landscaping tasks, so reap the benefits of a retaining wall by working with us!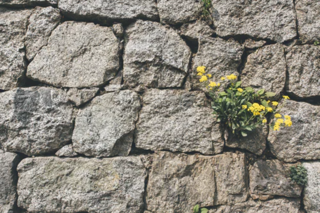 What Is a Retaining Wall?
A retaining wall is crucial for many Dacula, GA, homeowners as it helps retain the soil in specific parts of your yard or garden. A retaining wall acts as a barrier to erosion and land shifting by keeping the earth in place and fighting gravity.
Not only are retaining walls practical, but they can also be stylish. You can select many different materials to construct a retaining wall, including concrete blocks, treated timbers, boulders, and more.
A retaining wall will also increase the amount of usable land in your yard. Plus, it will prevent soil runoff, allowing you to maintain your lawn and show off your landscape features.
The best approach to take when building a retaining wall is to hire a professional contractor. One of the reasons for this is because you need someone who can tell if you require a geogrid wall or a gravity wall.
A gravity wall requires no additional support and can retain the soil itself. A geogrid wall is the opposite in that it needs special reinforcement to assist it in holding your sod or sand. Only an expert can recommend the best type of retaining wall for your home.
The Purpose of a Retaining Wall
Below are a few benefits of a retaining wall being installed professionally on your property.
Structure and Stability
The principal purpose of building a retaining wall is to keep your soil in place. You will often find these walls in a sloped area of a yard.
Landslides after heavy rain can send hundreds of pounds of soil crashing into your home, causing damage to your house. Retaining walls will prevent soil from sliding around and causing damage to the rest of your yard or home. They are sturdy structures that are capable of holding a lot of weight.
Flood Control
One of the other benefits of a retaining wall is they help prevent soil erosion and control flooding. If your yard does not have many trees or shrubs, you are susceptible to flooding soil erosion. A retaining wall slows the rate at which water travels over your soil to prevent crumbling. You can also install a drainage system within your retaining wall to create healthier soil.
Other benefits of a retaining wall include more yard space, increased functionality, and aesthetic appeal.
Contact Us
Stoeckig Landscape Group can install and maintain your retaining wall in Dacula, GA. Learn more about the benefits of a retaining wall by contacting our office at 770-831-1790!