Having a beautiful yard is extremely important in having your home make a statement. The suburban yards of the 1950s designed to match precisely with one another have become passe. Today's yards are about showing character and individuality that makes your home look appealing. Invite guests to your home with beautiful hardscaping and landscaping in Alpharetta.
Of course, most people know what landscaping refers to: plants, trees, shrubbery, beautiful green grass, etc. But what is hardscaping and how does it improve the appearance of your yard? These are 6 examples of hardscaping design that you should use for maximum character and beauty.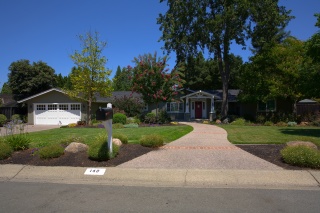 Driveways
The driveway has typically been about function over fashion. It's a necessary feature for most homes, but rarely an attractive one. However, hardscape design experts can install pavers and other types of stone to either line or compose your entire driveway, ornamenting it in a unique and attractive way. Forget about hiding your driveway behind shrubs or fences when you can simply put thought into its styling.
Walkways
Visit an important municipal structure, like a county courthouse or city park, and you will find an important feature: beautiful walkways. Sidewalks and other paths have a surprisingly significant effect on an entire property and the buildings they accompany. Walkways made of pavers, bricks, stone, and other materials are far more beautiful than simple concrete and will make your yard and home look more inviting. Plus, walkways encourage you to actually get some use out of your yard.
Walls and Fences
Hardscape and landscape contractors can build vertically, too. Their expertise in framing and beautifying properties makes them the go-to experts in walls and fences. Get creative by replacing an ordinary wooden or chain-link fence with a horizontal plank fence, a metal post fence, or a brick wall. Hardscape designers can even age the appearance of a new brick or stucco wall to give it an Old World look.
Patios
Indoor/outdoor living is more popular than ever, and good landscape designers are working to give homeowners across America patios that are actually comfortable and useful. Good patios start with good hardscaping, like a paver or flagstone surface, as well as decorative plants and ample space for outdoor living and dining. If your patio has gone unused or completely ignored, improving the hardscape design of the patio may be your first step toward achieving indoor/outdoor living.
Pergolas, Arbors, and Cabanas
These outdoor structures are designed to add accents and possibly shade to a yard. For best results, place yours far away from the main structure for a sense of privacy and escape. These structures can be built of wood, composite wood, iron, and even stucco–for a beautiful outdoor fireplace, for example. Note that, while pergolas and cabanas make great destination points in a yard, an arbor is perfect for lining a path or transitioning between two distinct features, like a grassy expanse and a floral garden.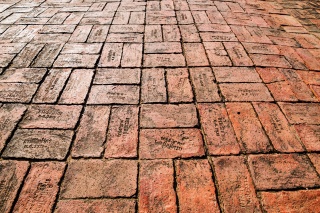 Retaining Walls
This feature marries good landscaping and good hardscaping perfectly. Retaining walls are short walls that separate 2 levels of landscaping. You may frequently see retaining walls around large trees. They protect the soil around delicate trees and flower beds while also inviting you to come and sit beside these gorgeous plants. Creative uses of retaining walls include creating separation between 2 distinct areas in a yard or creating a harmonious area around split-level homes or houses on a sharp incline.
If you want to learn more about how some of the above features can beautify your property, or if you just want ideas to transform your yard from forgettable to unique, contact experts in hardscaping and landscaping in Alpharetta. With their expertise, you can bring out the best natural qualities in your yard and frame your house impressively.