The southern states have an incredible climate that is perfect for beautiful garden designs in Alpharetta. We love how plants just seem to thrive and beg to grow and flourish here. In our years of creating beautiful gardens, we have discovered some flowers that are especially suited to grow well in Georgia. The following are the 5 we love using in our designs.
Indian Pink
This is a very unique looking flower. It appears rare and delicate, but the truth is that it is a very strong and hardy flower that will thrive in climates with heat and moisture. One of the things we love most about this beautiful bloom is that it has a beautiful fragrance.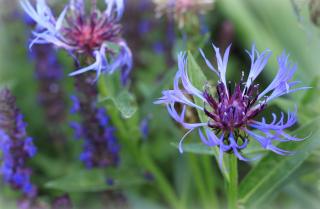 It smells amazing, and we are not the only ones who think so. The hummingbirds in your area will be quick to agree, and you will likely see many of them. The title of it might be pink, but the reality is that we have seen these flowers in many different shades of red, orange, pink, and even yellow. They can add a striking contrast to your other more traditional garden flowers.
Bee Balm
We love the look of this flower. It will be very different from the traditional roses and violets, which means that it will add a unique and beautiful accent to your garden. Another reason to add these in your design is because, as the name implies, it attracts bees and butterflies. Their presence in your garden will mean that you never have to stress about pollination.
Helen's Flower
This blossom is closely related to daisies, but has a different shape. It comes in all hues of the autumn color palate and blooms through the fall season. Having these in your garden means that you will have flowers blooming throughout the year. We love having flowers planned so that there is always something blooming bright and beautiful. They look like wildflowers and actually grow very well in the wild. This can add an element of freedom and whimsy to your garden while adding a good transition between the seasons.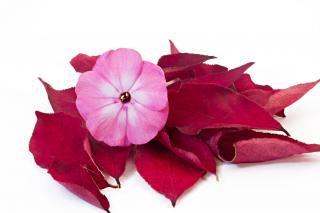 Royal Catchfly
These red trumpet shaped blossoms are very beautiful and can make a huge statement. They will return every year, and will spread a bit. Not only are they beautiful, but they are strong, low maintenance, and will fill your yard with butterflies and hummingbirds. The blooms don't last long individually, but each plant will produce enough so that the plant always looks full and vibrant.
Woodland Phlox
We tend to be very strategic in how we use phlox. It comes in many colors, so you can find a variety that will work with your desired color scheme. This plant can be invasive, so we like to place it in bare areas that need a little bit of vegetation to dress it up. This is considered a ground cover plant, and can be used in that manner. We have also found that with the right guidance and grooming, it can be a climbing plant like vines, and can even be shaped into taller bush formations. The sweet blooms are unassuming, but persistent.