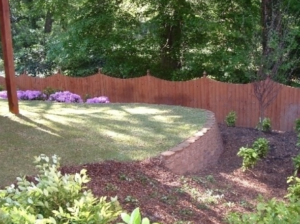 Did you know that there are different design and function considerations to keep in mind when you are creating your front yard's landscape versus your backyard landscape? Those who have worked in the landscaping world will let you know that some features are better suited for one over the other. When you're making any design plans, take some tips from experts who have helped bring many landscaping visions to life.
Goals of Front versus Backyard Landscaping
You may be curious about the differences between how your front yard and backyard should look. Think about it this way. The front yard is for all to see whether they're friends coming by or strangers that are crossing paths with your home. You want the front yard to be a welcoming space that offers curb appeal for anyone that comes by. It's also important to note that many homeowners aren't spending extensive amounts of time in the front yard. Something simple, beautiful, but also low maintenance is a good fit.
When it comes to the backyard, the options are much more varied. Key purposes that people like to prioritize include having a space that looks beautiful, is great for entertaining, and offers some level of privacy. This is a space for your family and your welcomed guests, and it is one that many are willing to put in the work for on a day-to-day basis.
Front Yard Landscaping
Those designing a front yard may want some simple but eye-catching landscaping details that will help the house shine while also being easily manageable. A good blend of hardscaping and landscaping design elements will do the trick. Creating visual focuses as well as smooth transitions will create an inviting home.
Good ideas to incorporate that will adhere to these goals include native plants and grasses, ornamental shrubs, a decorated pathway, and attractive flowers.
Backyard Landscaping
People are focused on entertaining and relaxing in the backyard. The top priority is to consider the purpose of the space. Those with young children might want to have larger areas for them to run around and play while others who are wanting to relax in their backyard may want some calming water features, comfortable seating, and flowers to admire.
Those who want a bit of privacy can look into installing a fence or, better yet, unique landscaping options that can function as cover. This could look like hedges, a line of bushes, a trellis with vining plants, or tall trees.
Contact Us
We are experts in landscaping design and offer insight and services to take your outdoor space to the next level. Stoeckig Landscape Group is your partner in Dacula, Alpharetta, GA and the surrounding areas. Learn more by contacting our office at 770-831-1790!