Hardscaping is increasing in popularity as the outdoor living trend continues to grow in the US. In fact, the industry is expected to net $3.5 billion dollars in 2021. Its appearance in yards across America is so ubiquitous that it's likely you already have some element of hardscaping in your yard, even if you don't know what it is. Curious?
Let's explore what hardscaping is and some of the benefits of using hardscape design in your yard.
What is Hardscaping?
Hardscaping can be pretty much any non-living structure that is part of your landscaping. The structure can be practical, purely decorative, or a combination of the two.
Some common examples of hardscaping include:
●       Patios and driveways
●       Retaining walls made from stone, brick, etc.
●       Stone walkways and gravel paths
●       Fences
●       Decks and porches
●       Gazebos, pergolas, and arbors
●       Water features like fountains, birdbaths, and fish ponds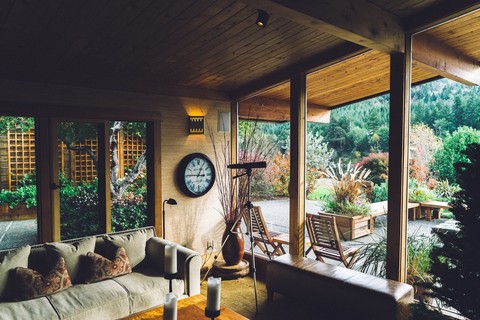 Benefits of Hardscaping
The benefits of hardscaping are undeniable. They complement the plants, grass, and other softscape elements by adding structure and beauty to your yard. Patios and gazebos give you a nice place to sit and enjoy summer afternoons. Pathways lead visitors through your yard and encourage everyone to explore the beauty of your garden. Hardscapes also tend to be much lower maintenance than living elements like grass and flowers.
Hardscaping can not only sculpt your yard but also serve practical purposes. For example, retaining walls can allow you to even out a sloped area of your yard or help to prevent erosion. Gravel can provide drainage in a wet area. Conversely, hardscaping elements are an excellent choice in drought-prone areas. Instead of covering your whole yard with grass, you can spread out decorative rocks or gravel across large areas of your yard to cut down on water consumption.
Building Hardscapes
What is hardscaping work? Well, installing hardscapes can range from simple additions like rocks in your flower beds to complex projects like building a pergola. Some homeowners might think that DIY hardscapes are a great way to spend a Saturday afternoon. That is, until they're actually doing it. Hardscapes are often not as simple to install as you might think. For example, you might think that installing a paver path can't be that difficult, but you have to know how to install it properly or you'll end up with an uneven path and pavers sticking up here and there just waiting for you to trip over them.
For this reason, it can be a good idea to hire professionals to install your hardscapes. Larger projects like decks and gazebos will certainly benefit from their expertise.
Installing a New Hardscape Design
Ready to get started with a new hardscape design? Don't hesitate to reach out to us here at Stoeckig Landscape Group. We'll help you design and build the perfect hardscapes to turn your backyard into your own personal oasis!