An unused patio is a waste of space, not to mention money. You paid for that square footage when you bought or leased this property, after all. Why not use it to its fullest potential? If you're on the hunt for a team to install a paver patio in Cumming, a versatile and inexpensive way to upgrade your outdoor living, follow these quick tips.
This guide includes advice on finding a high-quality patio installation company, some general patio design tips, and instructions on creating the patio of your dreams.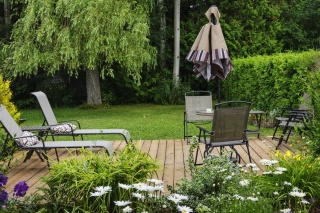 Finding the Best Around
A patio only looks as good as the quality of the materials used and the installation company's talent. That means you need to find the best installers you can. Search your local community for landscape specialists. They'll charge you much less than general home contractors, who may try to convince you to perform unnecessary, intensive changes like building a finished sunroom or expanding your kitchen to match your new patio.
Once you've found a listing of landscapers in your area, narrow these choices down to those who also specialize in hardscapes. Hardscapes refers to solid materials that make up a yard design, including benches, patios, retaining walls, walkways, and more.
Then, narrow down this list to the company that has the most experience and the most impressive gallery that shows off their previous work. Good customer reviews are certainly handy, too.
Building Your New Patio
Now that you've chosen whom to partner with, it's time to work on your new patio design in Cumming. What do you want out of your patio? Do you imagine entertaining friends over a calm and relaxing meal? Do you want to lounge by a fire pit with the whole family? Or do you want the perfect reading spot under the sunset and stars? Communicate to your patio installer what exactly you want to gain from this experience. Patio installers are also design experts, so they can help you create a cohesive and attractive design that does all of the following: serves the functional purpose you've indicated, is built to last a long time, matches your home perfectly, fits seamlessly into your yard, and looks beautiful and unique.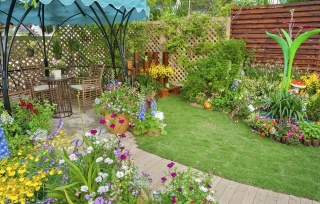 Starting with patio pavers is always a great first step. Typically made of stone or concrete, these bricks are classically attractive, easy to install over a few inches of poured sand, and flexible enough to suit virtually any design scheme.
You can then work with your patio installation company to incorporate decorative features onto the patio, including accent materials like a border frame or decorative plants. Last of all, install an outdoor grill, furniture, and decor like outdoor art and mirrors. In virtually no time, your new paver patio in Cumming will be ready for an outdoor party, or for your cozy night of peace in the twilight.