Creating a landscape that is beautiful and stylish is one of most fun parts of homeownership. You want a landscape design that represents you as a homeowner and adds to your home's curb appeal, but will also fit within your budget. Unless you've undergone a landscape renovation before, it can be hard to set a budget for the project. What should you prioritize? Do you need a contingency fund? Fortunately, setting a landscaping budget can be surprisingly easy.
Make a Plan
Before you tackle your budget, think about what you need from your landscape design.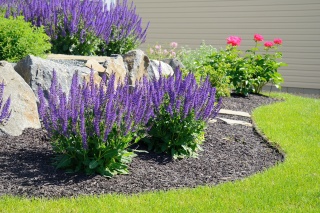 Do you want it to be low-maintenance, or to feature your prized rosebushes? Also, decide where you want to focus the majority of your budget. Is it the front yard, side yard, or back yard? John's Creek landscape designers can help you set priorities for your space.
Then, make a list of all the services you think you need. This may include flower bed irrigation, tree removal, water feature installation, new plants, and any fencing or privacy needs. Keep in mind that any permits you need may require fees. Once you have this list, you have a place to start.
Check In Regularly
You want your budget to be realistic, comprehensive, and easy to track. Build in some flexibility wherever you can to ensure that an unexpected expense won't derail your plans. Once you have a general idea of what needs to be done, make a note of who will be doing what tasks. If you plan to do it all, note what your materials will cost and how much time the jobs will take to complete. If you're hiring landscape contractors in Johns Creek to do the work, get a detailed quote for the services they'll provide. Don't forget to factor in the cost of materials and any shipping charges you may encounter during the process.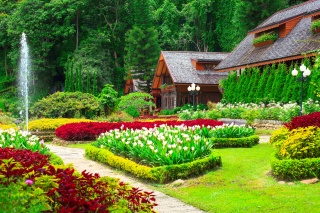 Once you have a general idea of the budget, the last step is to stick to it. Track the budget in detail to prevent expenses from getting away from you. Be willing to say "no" to side projects in order to stay on-budget, and check in regularly with your landscaper to make sure they're staying on track. Keep professionals accountable, and require them to check in with you before making decisions that could drastically impact your budget.
If you thoughtfully organize a budget and track it consistently, you can create a landscape design that is beautiful but doesn't break the bank. With a little time and effort, you'll soon be enjoying a stylish and affordable yard.