When selecting grass to plant in your yard, it's very important to consider the climate zone where you reside. In Georgia, there are two zones–one for the lower half of the state and one for the Atlanta area to the north. Because this area is included in the Midwestern transitional zone area, it can be difficult to find a grass that thrives year after year. Planning landscaping design in Atlanta proves to be a continuing challenge for homeowners due to the weather patterns. We experience cold winters that freeze out warm climate grasses and our hot summers burn and dry up cool weather turf. It's hard to find a good balance. Let us help you choose the right turf for your yard.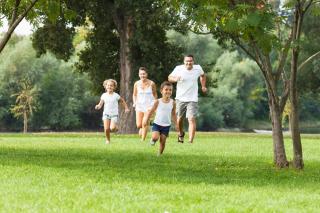 Our professional landscaping services in Dacula help homeowners create beautiful lawn and garden areas that make their homes stand out in the neighborhood and add value to the entire community. Here are some considerations that we take into account when selecting turf for your yard:
Georgia's soil tends to be sandy or a mix of sand and clay.
In many areas in the Atlanta area, the soil is so acidic that it creates poor fertility for planting and maintaining turf.
The soil often needs to be treated and conditioned with lime or other products in order to achieve ideal planting circumstances.
The high humidity and sweltering air in the summertime coupled with sometimes freezing temperatures during the winters make Georgia a unique area for successfully growing plants.
Despite some of these challenging conditions, we will be able to find exactly what will work for your yard. There are several varieties of turf, each with diverse qualities that give them a different look or feel under your feet. Here are some of the types of turf we regularly deal with and have found to do well in this area.
Bermuda Grass
This type of grass does well in warm and humid climates, but it is also drought resistant. It generally grows close to the ground, and is a common variety in areas such as Atlanta and Dacula. Some varieties within the Bermuda family have a hard time withstanding prolonged freezing temperatures in the extreme northern parts of Georgia.
Tall Fescue
Many experts suggest that tall fescue turf is great for planting in areas that fall within the transition zone because it is tolerant of drought and hardy against cold winters. This grass type does well in full sun or in the shade underneath big trees. The blades are a rich green and are somewhat thicker and stand up taller than other grasses. It's great for high traffic areas.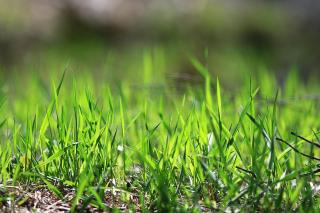 Zoysia Grass
This grass type originates in China and Japan. It does well in salty and sandy areas. Because it has a deep root system, it is able to tolerate drought more effectively than other grass species. The blades are a beautiful green. In extreme years when the rainfall or watering is very low, the grass may go dormant and turn yellowish, but it will respond well to watering when it does come. Although watering is great for this grass, it doesn't do well in areas where there is poor drainage.