A beautiful yard is about more than plants. It takes a beautiful hardscape design to make your yard look balanced and feel purposeful. These are the qualities that make your yard more rewarding. We all know beautiful foliage is important. But fountains, fire pits, patios, walkways, retaining walls, and other hardscape designs can make your front and back yards that much more impressive.
You may be tempted to grab your shovel and a few bags of concrete to start building your own home hardscaping, but here are the top benefits of entrusting your hardscape design to a professional team.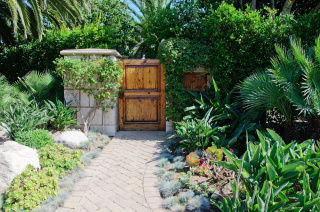 Give Yourself a Break
Installing hardscaping is intensive work that can take some time to get just right. Walls require that you shift the soil, fountains require plumbing installation, and some types of patios require curing and drying. So, if you want to DIY hardscape design, it's likely going to take a long time. Instead of doing this labor on weeknights, weekends, and holidays, why not enjoy your hard-earned time off? Let the experts take the job and do what they do best: create gorgeous hardscapes quickly and professionally!
The Pros Know Their Stuff
Hardscaping professionals are also landscaping experts. Their breadth of knowledge means you're getting a beautiful, thoughtful design. They know how to balance landscaping and hardscaping for the best-looking results. For instance, why should you build a covered patio if there are mature trees that form a natural canopy? Should you install a beautiful fountain inside of a garden, or on the opposite side of the yard so it feels more symmetrical? What kind of plants look best on either side of the walkway? The pros will thoroughly plan the design around your individual yard to make sure you're getting the most out of their services.
Technical Experience
Designing a hardscape is tons of fun. You get to use your imagination and fulfill your wildest design dreams. But the execution of the project can be tough and taxing. It's important to think about if you should entrust this process to people who have more experience. How can you best install plumbing for a fountain without damaging tree roots? What can you do to help soil stay in place while building a retaining wall? Hardscaping and landscaping experts know their stuff, and they can bring this knowledge and experience to your property. And while some technical work like wiring lights and moving large stones can be dangerous to amateur workers, a professional installation team can accomplish these tasks without incident. They've been doing it a long time, after all!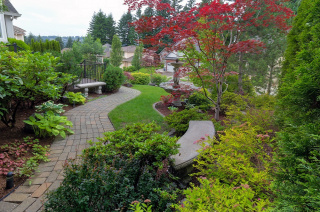 So, are you ready to contact the professionals to help you bring your hardscaping dreams to fruition? Experts in hardscape design in Cumming, like Stoeckig Landscape Group, will help you make wise planning and installation decisions that keep you blissfully under budget. We can even find inexpensive ways to make a palpable difference in the look and feel of your yard. Call us at 770-831-1790 today for top-quality design, impeccable installation, friendly customer service, and stellar prices, too. Let's build the perfect yard for you!