Businesses are concerned with making maximum profits, and there are two primary components to that equation. Specifically, a business can increase profits by lowering overhead costs and increasing business sales. Fortunately, landscape design in Roswell, GA, can help meet both of those goals. Landscaping your business property can not only make it more aesthetically attractive, but it also can boost business and reduce maintenance costs when properly executed.
With a well-conceived, properly maintained landscape design, your business can reap numerous benefits that will help you keep long-term costs low while making your business attractive to potential customers. The appearance of your business will speak volumes about the quality of service your customers can expect, so it's critical to put the best possible face on your business through landscape design at your location. Keep reading to learn more about the impact that landscape design can make on your business.
Improves Aesthetics
Just as you may draw conclusions about strangers based on appearance, so too will customers base their initial impressions of your business on its outward image. You may provide the best service in the world, but if your property looks unkempt and ragged, you'll have a hard sell in convincing customers to give you their business. Fortunately, you can position yourself well by landscaping your property to make it more attractive to the public. A more attractive storefront or office will result in increased business and the profits that come with it.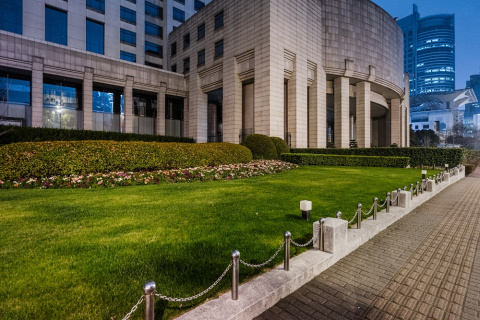 Reduces Maintenance
By landscaping your property, you can make maintenance simple and straightforward. Landscape design can be used to reduce erosion, mitigate damage caused in high-traffic areas, lower water consumption and irrigation usage, and reduce the amount of mowing that may be required to keep your company looking sharp. Through intelligent landscaping design, you can create a beautiful appearance on your property that won't be a headache to maintain.
Increases Property Value
There's no secret that a landscaped business site is more desirable than one that has no aesthetic appeal. However, landscaping can significantly increase the market value of your business property as well. While you may not be in the market to sell your property, the boost in value provided by landscaping is beneficial in many ways.
Drives Traffic
A well-landscaped business is its own best advertisement. If you see a manicured business property, you are more likely to be drawn to it, even if you had no intention of patronage initially. The more attractive your business is to the public, the more people will want to visit it. That will, in turn, result in increased business. Landscaping can also visually differentiate your business from competitors, which is important in building market share and a visual brand.
Builds Credibility
Customers take note of small details, and the appearance of your business property is no different. When you invest in landscape design, you're demonstrating several beneficial characteristics for your customers. You're showing them that you possess attention to detail and have standards to which you hold your business.
Happier Employees
Happy employees are more productive employees. Landscaping can impact employee satisfaction by providing a beautiful view from the office windows and usable outdoor space for lunch breaks and other staff functions. Surrounding your business in natural beauty can lower stress levels and keep everyone operating a high level of productivity.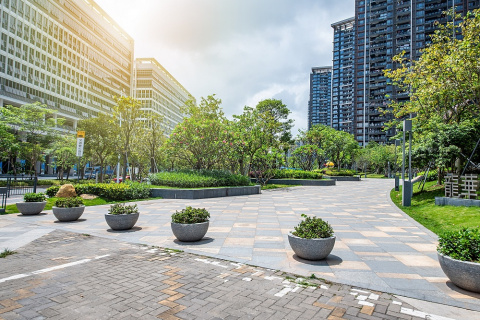 Landscape design can positively impact your business in many ways, which makes it a worthwhile endeavor for those who wish to increase traffic, boost sales, build credibility, and create a team of satisfied employees. To learn more about the ways landscape design can impact your business, contact Stoeckig Landscape Group at (770) 831-1790.