Spring is here, and that means it's time to start planning those outdoor projects you've been thinking about. If you want to add dimension and charm to your landscaping in Dacula, consider natural stone hardscaping. These products add character to your yard and make it a pleasant spot for friends, family, and neighbors to enjoy. Check out these benefits of adding natural stone hardscaping to your yard.
Protection
Stone landscaping in Dacula isn't just for adding beauty to your yard with accenting ponds or gardens. It's also a great tool for preventing flooding and erosion in your yard. If you struggle with these problems, talk to a landscape contractor and find out more about how natural stone is a natural erosion protectant.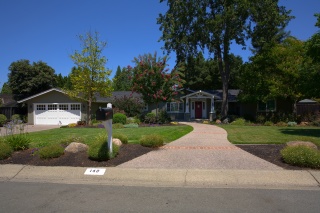 Fireplace Features
Another way that homeowners use natural stone to add intrigue and function to their backyard is by building fireplaces and firepits. These features in your backyard are not only visually appealing, but they also add value. Homes with outdoor fireplaces, firepits, and even stone pizza ovens will increase your home's value. It might not matter to you now, but if you decide to sell in the future, you'll see a decent return on your investment. Make sure you work with professional landscape contractors in Dacula to ensure the fire features are installed safely and up to code.
Safer Walkways
Do you have a gravel walkway? If so, why not consider upgrading to a natural stone path? Not only are stone pathways an elegant choice, they're also the safer option. Gravel can get slippery when wet, and it tracks into your home. With natural stone hardscaping, you get a durable walkway that doesn't need to be replaced every few years. Plus, it's safe to walk on.
Great for Entertaining
If you like to entertain and want to take advantage of gorgeous weather, there's no better place to do this than outside on your stone patio. Patios, as opposed to decks, offer flexibility, stability, and require very little maintenance when installed professionally. Today's homeowner wants to add functionality to their outdoor living space, and a patio is the perfect way to do this. Stone patios are great for hosting parties or spending a quiet morning with a cup of coffee and a good book.
The key to creating the perfect patio for your needs is to work closely with a contractor familiar with stone landscape design in Dacula, GA. Doing so allows you the opportunity to create a durable space that you can use however you want.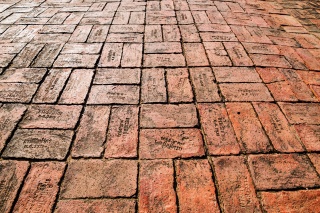 Get Professional Hardscaping for Your Home Today
Don't wait to schedule an appointment with a professional landscaping company. As spring moves forward, more and more people have the same itch to renovate that you do. This means that appointments fill up fast! It could be the end of summer or even next spring before you get to fully enjoy your new patio, fireplace, or stone walkway. Landscaping takes time to plan and execute. That's why it's a good idea to call services that offer this type of landscaping in Dacula, GA, today. Have a professional come out to your home to give you an estimate and discuss your vision.
Stoeckig Landscape Group is a local landscaping company in Dacula. They'll help you efficiently create a natural stone landscape design that you'll enjoy for years. Call us today!