At Stoeckig Landscape Group, we know that your backyard is a great place to entertain guests and relax outdoors. A well-kept backyard can be the lush paradise that you've always wanted, especially with proper landscaping and upkeep. But what might be even better is that you don't have to come up with every design and concept yourself. There are readily available designs that you can choose from that can suit any variety of styles, options, and accessories. Obviously, you can always add your own personal touch, and we'd encourage you to make it as personal as you like. But you don't have to have any expertise to find a design that you love. We provide information on plants and local nurseries to help you pick out all the right options. We even include a final design walk through with the landscape designer so you can ask any questions and get helpful hints and tips.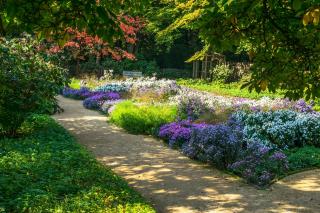 Your Landscaping Project
Landscaping can seem like a daunting task. After all, how do you go from a plain backyard to a lush Eden? You might be wondering about installation, but there's no need to worry—we've already thought of that as well. You can opt for professional installation if you like, but we can provide convenient "do-it-yourself" instructions if you'd prefer to tackle the project yourself. That's also an excellent way to the keep costs down and make it much more affordable. Depending on the size and complexity, installation times will vary. If you have a spouse, kids, friends, or neighbors that are willing to help, that could certainly speed up the process. But it probably isn't going to be nearly as time consuming as you imagine. With a few tools and little bit of patience, it's definitely a job that you can manage.
We're Here to Help!
Don't think that we're leaving you high and dry. Even if you're tackling the job yourself, our landscape team can assist every step of the way. From the initial design, to the re-imagining of an existing landscape, to the periodic maintenance or alterations to an existing landscape, our people can help you have the garden paradise that you want. The whole process starts with a questionnaire. Once we have your ideas in mind, we can help you map out a game plan so you have a step-by-step guide to get you where you want to be.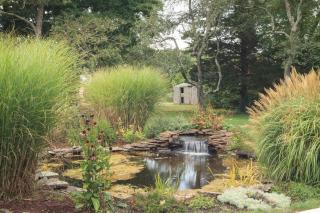 Of course, landscaping isn't the only option for backyard renovations. Hardscaping is also a possibility. Beautiful hardscape designs are also available, and they can be just as transformative and gorgeous as any landscape. Slopes can be turned into stairs or waterfalls, and walls can be constructed to assist with other additions or changes. Patios are fantastic options for entertainment and, with a fire pit or fireplace, they can be used nearly year round. Any number of materials are available from stone, to brick, to wood, or even synthetic materials. If constructed properly, your backyard can be a staycation staple, where you don't have to travel very far for all of the comforts and entertainment that you desire.
Putting together a patio design in Lawrenceville, GA, isn't just about aesthetic or taste. Whether you're looking at landscaping, hardscaping, or some combination of the two, we have designs, experts, and guides available. Your garden getaway isn't very far away. It just takes a good idea and little bit of effort. Whatever you're imagining, you can build it, and we'd be happy to help.