Why do some homes look average while others look extraordinary? Often, it's special features that add a finishing touch. Well-designed hardscape is one of those features that can add a wow factor to the curb appeal of a home. If you're wondering where to add hardscape to your home, Cumming, GA, landscape designers can help you consider many fine options. Here are 8 possibilities for hardscaping.
#1 Walkways
Walkways direct the path that visitors should take. It shows people to your doorway and discourages walking on lawns and through gardens. The path and construction materials give each walkway its own character.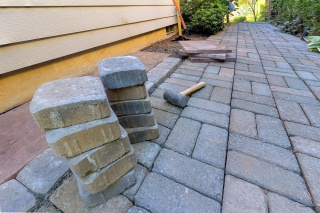 #2 Steps
If your property has slopes, steps made from stones or pavers can lend a distinctive look. Steps don't have to be just plan concrete, but rather can be bold and commanding in appearance. 
#3 Driveways
A greater number of homeowners are considering the driveway to be more than just a utilitarian feature of the property. Being such a prominent feature of a home, driveways give homeowners a chance to set the tone for the appearance of their property. By using attractive pavers, homeowners can choose patterns and colors that reflect their personal tastes. 
#4 Patios
Patios add a welcoming touch because they are places where people gather to enjoy one another's company. Even when unoccupied, a patio makes a home look like a place where people love to be with each other. Many people wanting hardscape in Cumming are choosing to add new patios.
#5 Retaining Walls
A retaining wall can be more than just a practical structure. It can also be beautiful when aesthetically pleasing materials are used. A plain wall will look neutral at best, but a tastefully designed wall will dramatically enhance the curb appeal of a property.
#6 Hardscape Islands
Consider breaking up your turf grass with a hardscape island in your yard. An island can create visual interest and be a place to set a garden container, birdbath, or sculpture.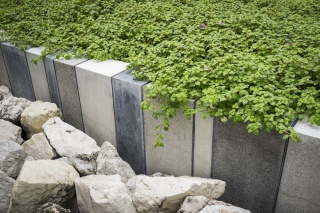 #7 Water Features
Streams, ponds, and fountains add eye appeal to any property. There is something both soothing and stimulating to watch water glistening in the sunlight, flowing over rocks, or spouting from a fountain. A water feature is a sure way to add appeal to a home.
#8 Fireplace or Fire Pit
Many fine memories are created when friends and family gather around a warm and glowing fire. It's a place where stories are shared, and good times happen. Best of all, a fireplace or fire pit can be a beautiful yard feature by itself even when not in use.
Enhance Your Yard with Hardscape
Hardscape can be just the added touch to make your home look stunning in your neighborhood. If you're looking for ideas for hardscape design in Cumming, call the professionals at Stoeckig Landscape Group who can recommend many possibilities. Hardscaping is a great choice for homeowners who want to make their landscape look extraordinary.