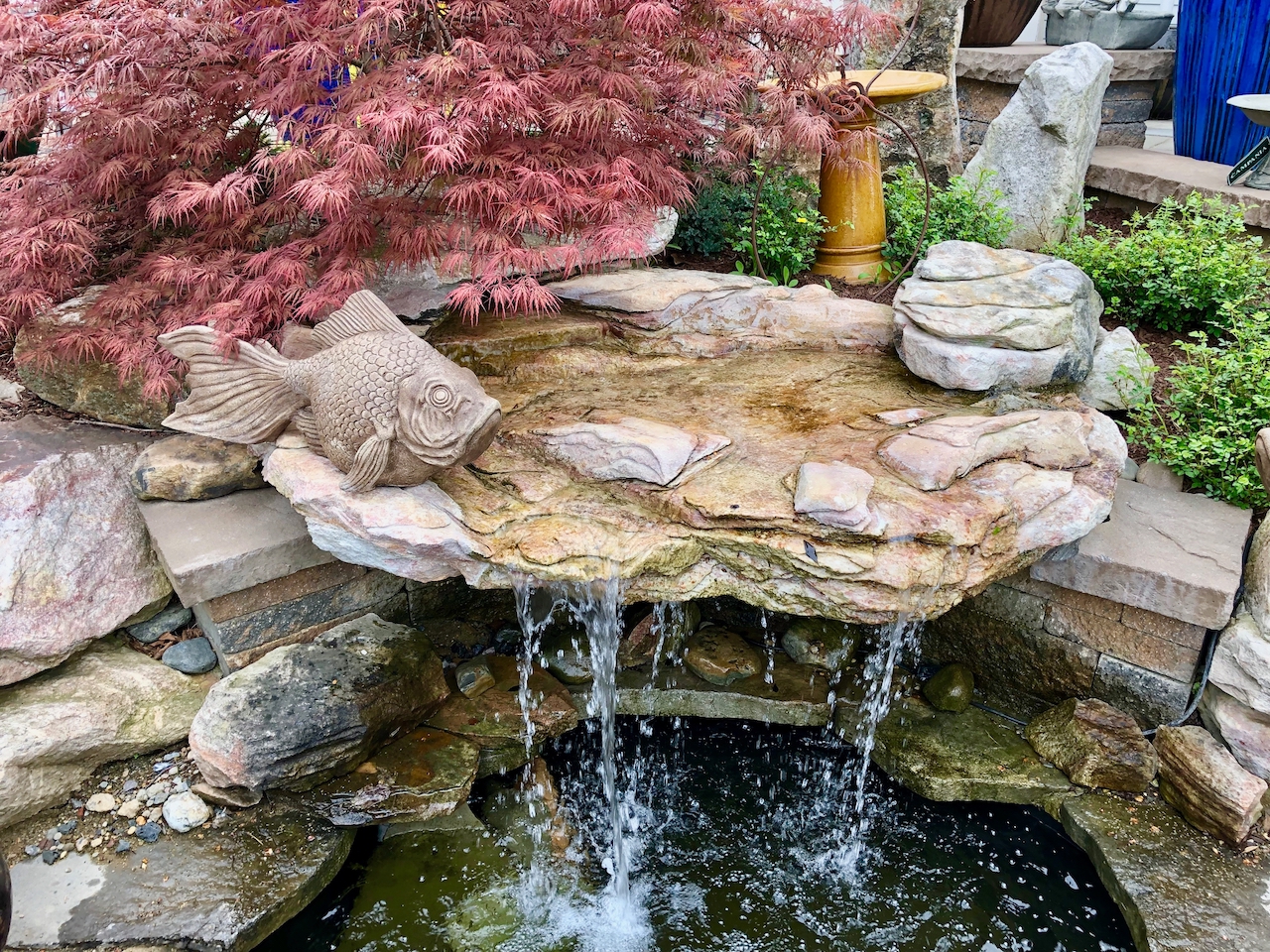 The soothing sound of water flowing is one that has long been appreciated by humans. A flowing waterfall, a calming slow stream—all bring a feeling of peace and tranquility. Water features come in many different shapes and sizes, but they all provide the same basic function—to bring beauty and relaxation to any space.
There are a few things to consider if you're thinking of adding a water feature to your home. We'll discuss what they are, the different types of water features available, and the benefits of having one installed for your home.
What Classifies as a Water Feature?
Water features are any kind of addition to a garden, patio, or another outdoor area that involves the incorporation of water. 
This could be anything from a simple fountain or birdbath to something more elaborate such as a pond, waterfall, or backyard stream. In some cases, indoor water features can even be incorporated into your home to enhance a room's setting.
Things to Consider When Adding Water Features
When adding a water feature to your home, there are several things you'll want to take into account. These include the size and shape of the space it will be in, whether or not the feature will have a pump and filtration system, and the cost associated with adding the feature.
You'll want to consider whether or not you need a permit from your local government for any alterations you make in order to install the feature. You don't want to add the stress of a fine when trying to install something to bring tranquility to your space.
Types of Water Features
There are several different types of water features that can be added to your home. These include:
Fountains

– Can be stand-alone or built into a pond

Ponds

– Great for houses with larger yards

Waterfall Features

– These bring the sound of rushing water to any space and can be large or small, depending on your preference

Streams

– Run through your garden and connect various features together

Bubblers

– Provide a calming atmosphere and sound
Benefits of Water Features
There are several benefits that come with adding a water feature to your home. These sources of water:
Provide a tranquil atmosphere for relaxation and reflection

Can create a habitat for local wildlife

Help to reduce noise pollution in the area

Improve air quality by releasing negative ions into the air
Install the Perfect Water Feature for Your Home With Stoeckig Landscape Group
We at Stoeckig Landscape Group believe that your home shouldn't just be an ordinary physical location—but your own private retreat. A place that's not only the envy of your neighborhood, but also your own personal oasis.
With our exceptional customer service and dedication for going the extra mile, your vision for the perfect water feature for your home can become a reality.
Contact us today to start the process of making your backyard dreams come true. With our help, you'll be able to create the perfect water feature that is sure to bring beauty and relaxation to your space.