It can be tempting to tackle your landscaping as a do-it-yourself project, but you may quickly learn that it's a bit more complex and demanding that you realized. Not only will it likely be quite labor intensive, but many landscape designs and ideas require more than the simple rake or shovel that most homeowners have in their storage shed. The time and expense of finding and purchasing or renting the right equipment can quickly add up, meaning that more and more it will look like hiring a professional is the right call. Learn why you need to hire a professional landscape contractor and the benefits of having an expert on site.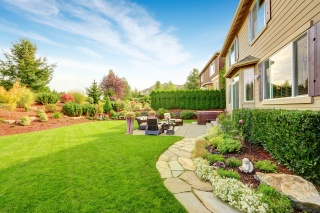 Experience
Rookie mistakes are typically only something that rookies have to worry about. An experienced professional already knows how to avoid the most common foibles. Additionally, with experience comes speed, so an expert landscape contractor can do what might take you several days in a single afternoon. The time and labor savings alone might be enough to justify hiring a contractor, but their background also comes with the ability to help tweak and adjust layouts and designs to get what you want.
Knowledge
Knowledge is the key to putting together a landscape design that you can both enjoy, and that can be maintained long term. That's not even taking into consideration budget concerns. It's easy for your imagination to run wild with different ideas about the garden paradise that you've always wanted, but that doesn't mean that you'll be able to do everything you want and stay on budget. Professional knowledge comes in handy when you need to make adjustments to keep things manageable. With a little bit of advice and assistance, you should be able to have a landscape that you'll love, without breaking the bank in the process.
Professionalism
Hiring a local helper might be tempting because they're likely cheap, but unfortunately, you'll likely get what you paid for. They may not show up on time or show up at all, and they may want to leave early or cut corners on the more challenging or labor intensive parts of the process. A professional landscape contractor can help you avoid those common complaints altogether. A contractor is well aware that a good recommendation from you could bring them more work in the future, and there's a certain pride in their craft and work that the experts have that amateurs simply do not. If you want to get the most out of your investment, you're likely far better off going with the professionals from the start.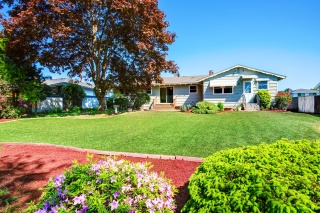 For the best landscape contractors in Dacula, you're advised to make multiple calls, get multiple bids, and ask around for references and recommendations. You don't always have to go with the first contractor available, but the right landscape contractor is certainly worth the price.