If you do any entertaining outside, you may be looking for new ways to bring some creative flair to your space. To help you get the most out of your backyard, we have a few tips on different elements you can improve to get the most out of it during your patio installation in Cumming.
Cooking
If you expect to be doing a lot of grilling but still want to mingle with your guests, you might want to consider building a patio around your outdoor cooking area, providing plenty of seating nearby so that you can still chat and mingle while cooking your food. On the other hand, you could focus your patio design in Cumming around a fire pit, which is an even more casual way for people to gather while cooking their own hot dogs or marshmallows.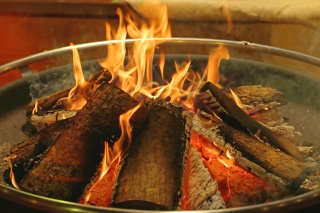 Relaxation
Many people fail to give enough thought to patio furniture when they should be considering both comfort and style. Also, try to remember that not everyone likes the same thing, so more people will be comfortable if you have more seating options available, like throwing in a few lounge chairs or a swing into the mix.
Shade
Adding a shady area to your backyard is a way to up your landscaping game while simultaneously making it a more livable space. To do this, you could have an awning or a trellis shading your patio, or for a little more money, you could even install a small gazebo.
Adding Elements
Introducing diverse elements into your backyard can make the space more visually interesting during your patio design in Cumming, GA. This could mean that you add flowers or other plants, which can be inexpensive, or you might want to invest in a water feature instead. This could be a pond or a fountain or even a full pool.
Lighting
Lighting is necessary for your nighttime parties and as a general safety measure, so why not have a little fun with it? Instead of just getting a few standard lamps, you can mix it up with something fun like tiki torches or string lights.