Installing a patio gives you plenty of new spaces in your home to enjoy. You can add an additional living area, dining area, cookout grill, or even a pool lounge right outside your door in comfortable shade or in the warmth of the open sun. Of course, to enjoy these benefits, you must hire patio installation in Alpharetta for a professional-quality patio worthy of a hotel resort or spa right at home. Professional patio design and installation also offers another benefit: increased property values. Here is how something as simple as a patio can turn your life's greatest investment–your home–into a more valuable property.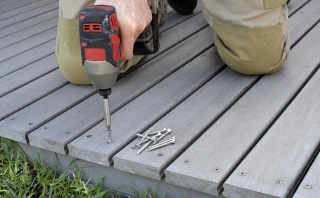 Increasing Home Value
Adding a patio to your home puts more value into it because of the value of the materials that you are installing. A property's value considers the total worth of the materials that were used to build it, and this overall value increases when you invest high-quality materials, like a paver patio, into your home. Professional landscaping to finish and decorate the patio will also add to the overall value of the property. When you invest in durable and long-lasting materials, they will be more likely to appreciate in value.
Improve A Home's Marketability
A home that looks stunning to buyers will be more valuable because it will be more marketable and attractive. The more buyer interest a property has upon resale, the higher its sale price can be. If you hire landscapers for professional patio design in Alpharetta, GA, you add designer-level beauty and uniqueness to your home. When it comes to home improvement, added features that look beautiful offer a greater return on investment, or the total value addition to a property minus the initial investment cost.
Increase the Livable Square Footage
Homes with patios have more livable square footage, or space to simply make use out of. You may have a dining room indoors, but adding dining space on a finished patio outdoors increases the livable space of a home and makes it more valuable. Just as a home with 4 bedrooms will be more valuable than a home with 3–all other things equal–adding a finished patio with entertaining space outdoors makes your property far more valuable than it is in its existing state.
Bear in mind that, while you can certainly DIY install a patio–relying on amateur labor–the best way to add value to your home is to hire professional landscapers for patio installation in Alpharetta. Professional results will have the greatest impact on your property and its overall resale value.