While DIYs are a great way to incorporate your style in decorating your property, many don't realize that they can make costly design mistakes if they proceed with projects without proper planning.  If you want to create a beautiful patio hardscape in Cumming, keep your plan put together by setting up a focal point and focusing on how you plan to use your outdoor area. Here are some project tips to try to help you avoid design mistakes:
Focus on One Area
Choose one area to put emphasis on and work on it. Take advantage of shades, walls, cover, and work on these elements to build a private space that you can use for entertaining. Make sure to incorporate some colors and designs of your existing house to keep the look consistent.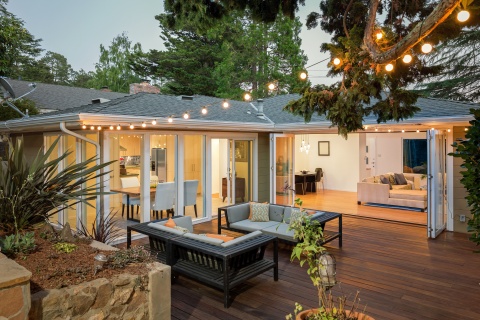 Consider Weather Elements
Building a patio means that you have to take into consideration weather elements and use the right furniture to ensure that you won't have to take heavy things in and out of the house come stormy weather. A well-thought patio design in Cumming, GA, can give you an extra space for entertaining guests.
Also, keep things simple and don't create another living room outside of your home. Look for essential pieces to use for lounging, sitting, or hanging out and make sure that they can stand weather elements in your location, but don't under-decorate. You can buy small design elements like pottery, hanging plants, and outdoor lighting fixtures to make the outdoor area cozy.
Add Plants into the Mix
Aside from visual appeal, plants play up with your senses of smell and hearing. Make your outdoor room authentic by incorporating details from nature. The smell and the rustle of the flowers and leaves can add to the ambiance and make your design stand out.
Patio pavers in Cumming, can help you create a cohesive look for your outdoor space.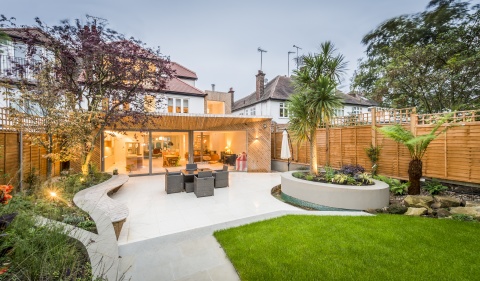 Furniture Arrangement and Proportion
Mix and match but don't overcrowd your outdoor room with bulky furniture pieces. Imagine your guests interacting in an intimate and comfortable setting. A low table and properly-proportioned seats can keep the area relaxed and personal. There's nothing like having a place for enjoying the company and appreciating the outdoors. Builders of paver patio in Cumming, can create rustic designs without compromising your personality and style.
Proportion is another important factor in choosing furniture and design pieces for outdoor use. Don't place a huge dining table unless that's how you want to use your outdoor area. Even if it were intended for that purpose, take into account the sizes of the items that you're planning to use.
Colors
Colors are important to make the area pop out in all the right ways. Using too little color in your design can make it look drab and uninviting. There are various ways to combine colors and some of the most popular are using primary colors together, earth shades and tones, analogous and monochromatic colors. You can also use items that have the same colors as your garden to keep the look solid.
These are some of the design tips that you can use for your patio hardscape. There are plenty of materials and suppliers to see. Don't limit yourself to what you see in magazines, TV shows, and books. Make sure to include your favorite pieces for a better perspective when designing an outdoor room for your home.