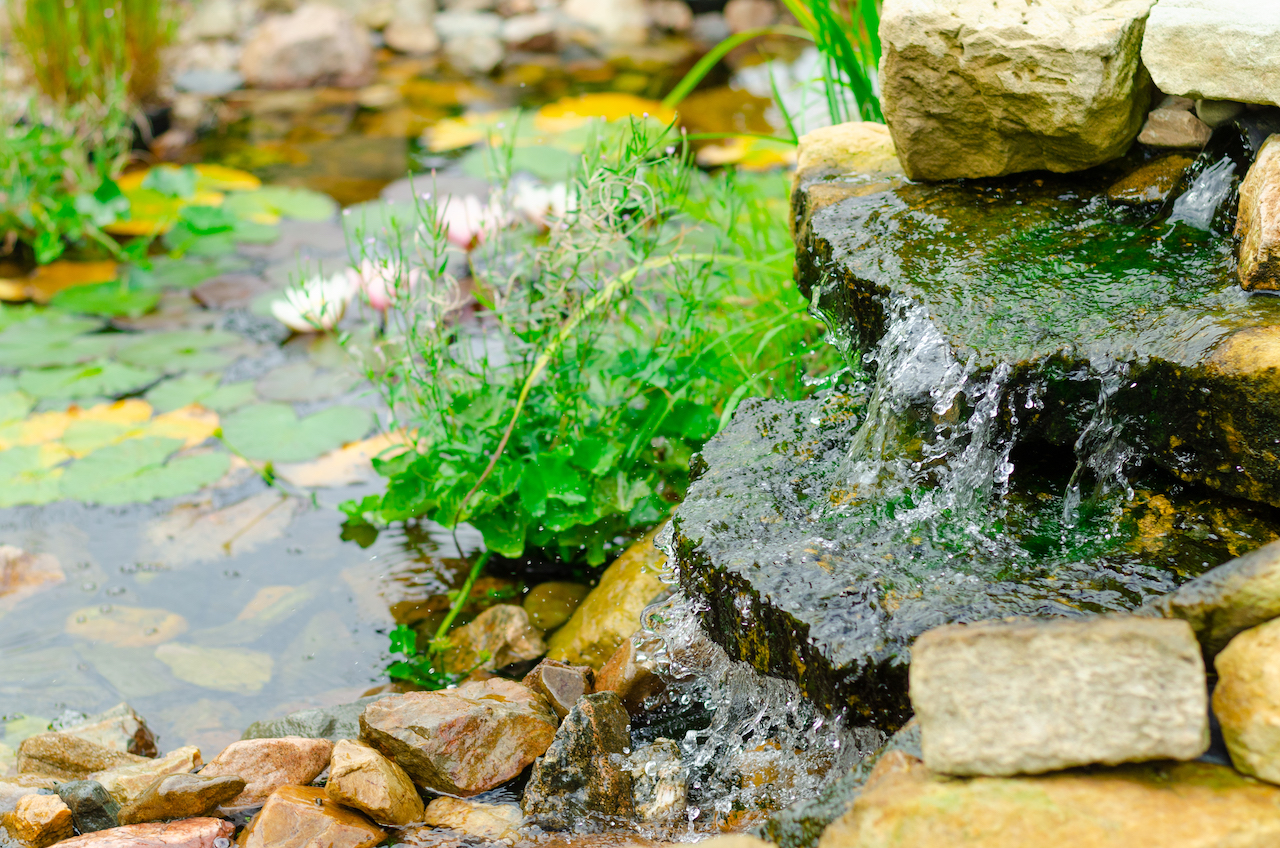 Looking for some scenic curb appeal? A pond might just be the piece to tie everything together. Whether you're looking for a peaceful retreat or an entertaining space, a backyard pond can provide the perfect solution.
Contrary to popular belief, ponds don't have to be expansive and expensive- they can be as small or large as you desire. From a backyard waterfall, backyard stream, or simply a pond, there are plenty of ways that a backyard body of water can enhance your Georgia property.
Here are 5 ways having a backyard pond can enhance your Georgia property:
1. Aesthetic Appeal
A pond in the backyard can add a beautiful, natural element to your property. From vibrant water lilies and colorful fish to picturesque stone pathways, ponds are not only pleasing to the eye, but they also provide the perfect backdrop for family photos or special events.
2. Increase in Property Value
Installing a pond can increase the value of your property. Homeowners looking for a backyard oasis are willing to pay more for a property with a pond as it provides a tranquil atmosphere as an attractive feature that can be enjoyed for many years.
When you get ready to sell your home, you can expect to get a good return on your backyard pond investment.
3. Year-Round Fun
In addition to providing a peaceful escape during the warm summer months, ponds also offer plenty of entertainment in the colder months. It's a common misconception that they're only meant for summer appeal. From backyard ice skating and festive holiday decorating, to fishing and bird watching, ponds can provide year-round fun for the entire family, even in the winter.
4. Hosting Capabilities
There's nothing more beautiful than hosting a BBQ or family get together by that stunning pond. Backyard ponds provide a peaceful and picturesque atmosphere that your guests can enjoy.
So enjoy a peaceful get together and host an event that your friends will never forget.
5. Natural Wildlife
Ponds in your backyard are an excellent way to attract local wildlife. From ducks and geese, to frogs and fish, ponds offer the perfect opportunity for backyard wildlife watching without leaving your home.
Imagine your perfect morning: enjoying your morning cup of joe and hearing the birds chirping by the pond while you start your day.
Adding a pond to your property is an excellent way to enhance both the aesthetics and value of your Georgia property. And when you're ready to create the backyard area of your dreams, trust Stoeckig Landscape Group for all of your project needs.
Your Stunning Pond is Waiting for You at Stoeckig Landscape Group
Whether you're looking for a backyard oasis or just want to increase the value of your property, Stoeckig Landscape can help you create a pond that is both aesthetically pleasing and functional.
From start to finish, we ensure your pond is installed and maintained with the highest quality of craftsmanship by:
Utilizing cutting edge technology and materials

Offering personalized design and installation services

Providing expert maintenance and repair services
Contact Stoeckig Landscape today to get started on the backyard pond of your dreams!